Younglove Revue
Younglove Revue
Perhaps you are searching for extra entertainment to add to your event. Or maybe you crave the complete variety show experience.
Krystal is proud to be part of a larger community of independent artists who share her passion for entertainment. Together, they offer an array of talent and expertise, ensuring that your event is a captivating and unforgettable experience for all.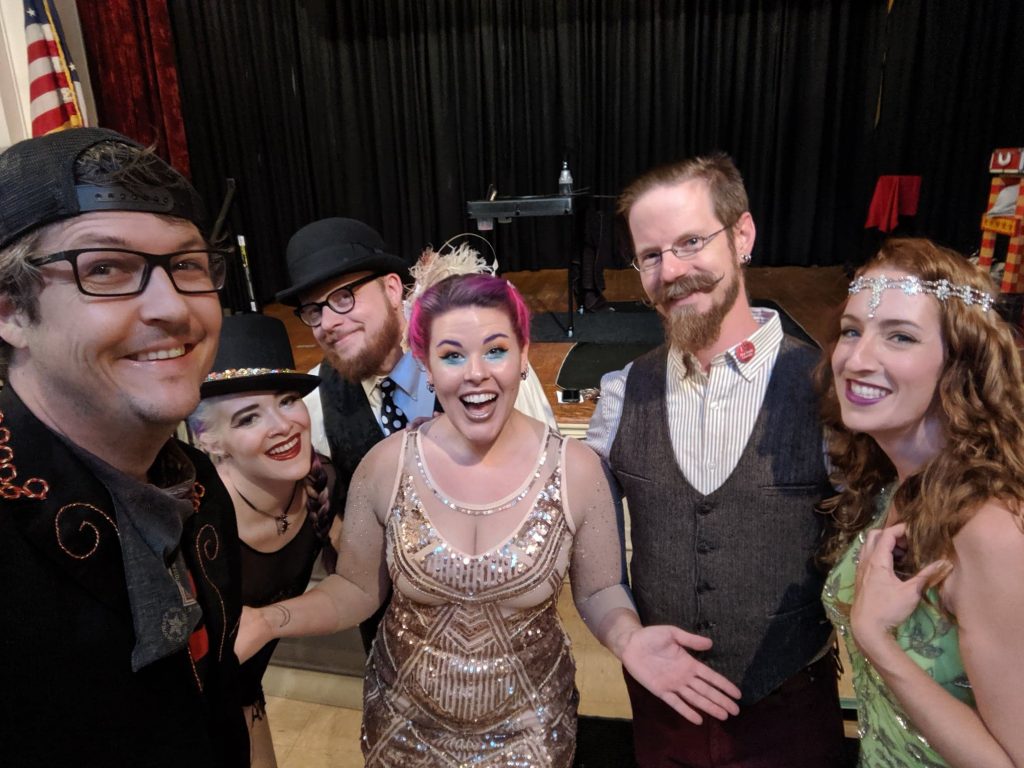 The Vaudeville Experience
Stranglelove Vaudeville
The Strangelove Vaudeville, is a variety show in the heart of York, Pa. Though the quarterly show is currently on hiatus, Krystal has built a home for alternative entertainment types, as well as a way point for regional and traveling acts to continue developing the variety of arts in York.

We can bring the Vaudeville to you
Experience the magic of our Vaudeville variety show – a thrilling 1-2 hour adventure that's sure to delight all who attend. With an interactive MC at the helm, this show can be tailored to your preferences, ensuring there's a little something for everyone.
Enjoy a built-in intermission, or break the show into smaller segments at your request. Our independent performers bring a unique and captivating energy to the stage, making each act a one-of-a-kind experience that you won't find anywhere else.
Due to the nature of working with independent performers, the Vaudeville show is subject to availability. So, don't wait too long to reach out and secure your spot in this unforgettable event. Let us bring the fun, class, and excitement to your next gathering with our Vaudeville variety show.
What you might see:
★ Aerialists ★ Belly Dancing ★ Burlesque ★ Contortion ★ Fire Dancing ★ Juggler ★ Live Music ★ Pole Dancer ★ Magician ★ Mentalist ★ Strong Man ★ Story Teller ★ Theatrical Victorian Seance ★ Traditional Irish Fiddler ★ And more ★
Restrictions apply. These performers work alongside Krystal, but independently. Some dates may be unavailable, contact us as soon as possible to secure your acts.
Message Krystal at krystalyounglove@gmail.com for details if your looking for something not listed here.
​