Strangelove Sideshow Spectacular
Strangelove Sideshow Spectacular
Step right up, step right up! You won't want to miss the Strangelove Sideshow Spectacular – the family-friendly (or not), whimsical (or freaky), majestically awkward, and high-energy entertainment experience of a lifetime!
Led by the incomparable Krystal Younglove, this 10-in-1 circus sideshow will leave you breathless with its squeamish-inducing delights. Watch in amazement as Krystal uses bone shattering animal traps, walks on glass, eats fire, demonstrates invulnerability on a bed of nails, performs feats of strength, and hammers nails into her face – all the things your mama warned you not to do, for fun edgy entertainment!
But don't worry, The Strangelove Sideshow Spectacular is a classy affair, reminiscent of the classic circus sideshows of yesteryear. So bring the whole family and prepare to be amazed, entertained, and maybe even a little bit horrified.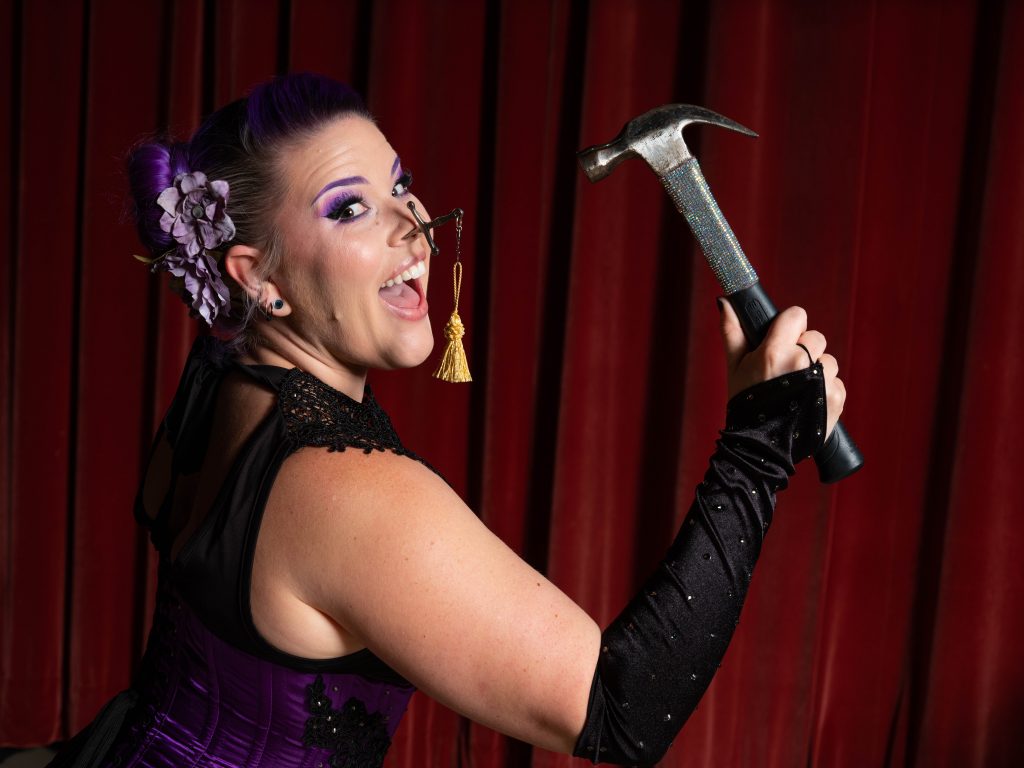 Previously seen at events such as:
★ Festivals ★ Large Parties ★ Expo's & Conventions ★ Circus Themed Events ★ Weddings ★