Strangelove Sideshow Spectacular
Strangelove Sideshow Spectacular
If you are looking for family friendly whimsical and high energy entertainment, look no further than the Strangelove Sideshow Spectacular. Our show is reminiscent of classic 10-in-1 circus sideshow entertainment.

The 30 minute showing includes Krystal Younglove The Indestructible Lady and her feats of strength, invulnerability to the bed of nails and her animal trap. Christopher Strange's game of chance where you make all the decisions and everyone wins, razor blade swallowing, and fantastical strait jacket escape.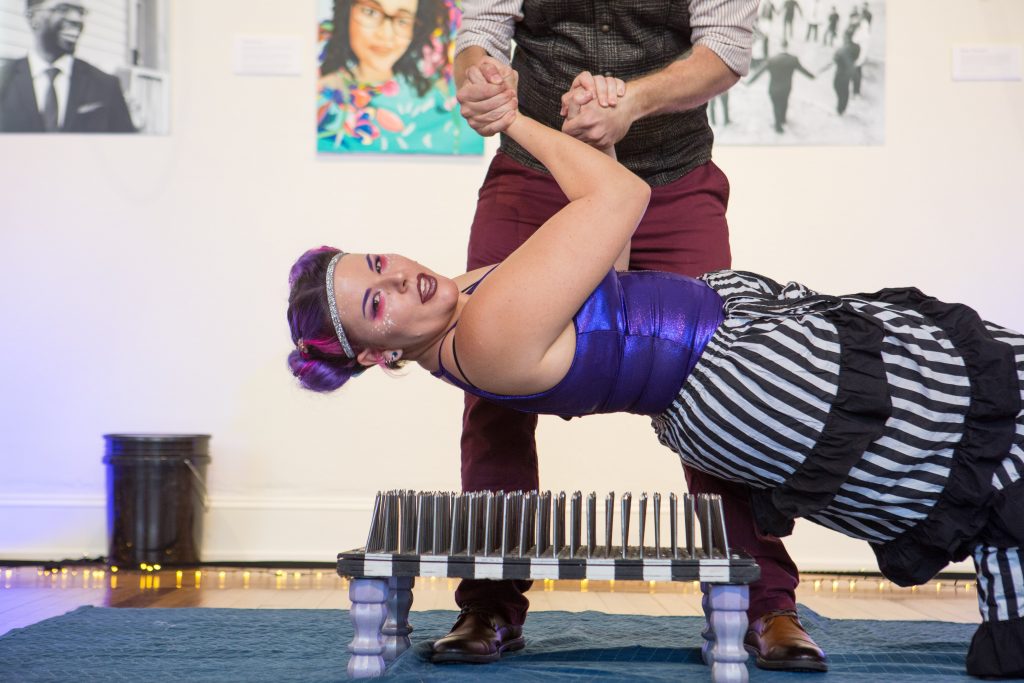 The 45 minute show includes everything previously mentioned, in addition to an aerial piece, glass walking, or fire eating.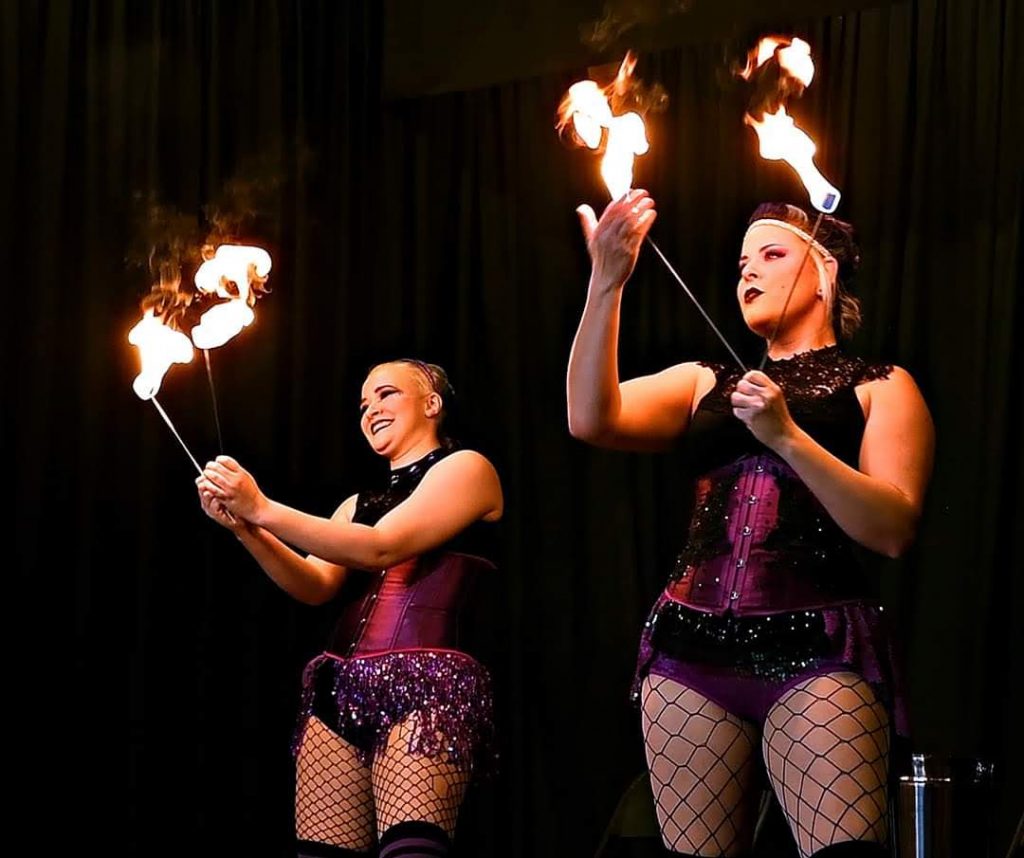 The Vaudeville Experience
Our 1 hour full Vaudeville experience consists of everything above, 3-4 performers, 2 aerial pieces, and 2 fire dancing. This show is a choreographed variety show, a little something for everyone.
We can add an intermission or break the show into pieces at your request.

Previously seen at events such as:
★ Festivals ★ Large Parties ★ Expo's & Conventions ★ Circus Themed Events ★ Weddings ★