About Krystal Younglove
About Krystal Younglove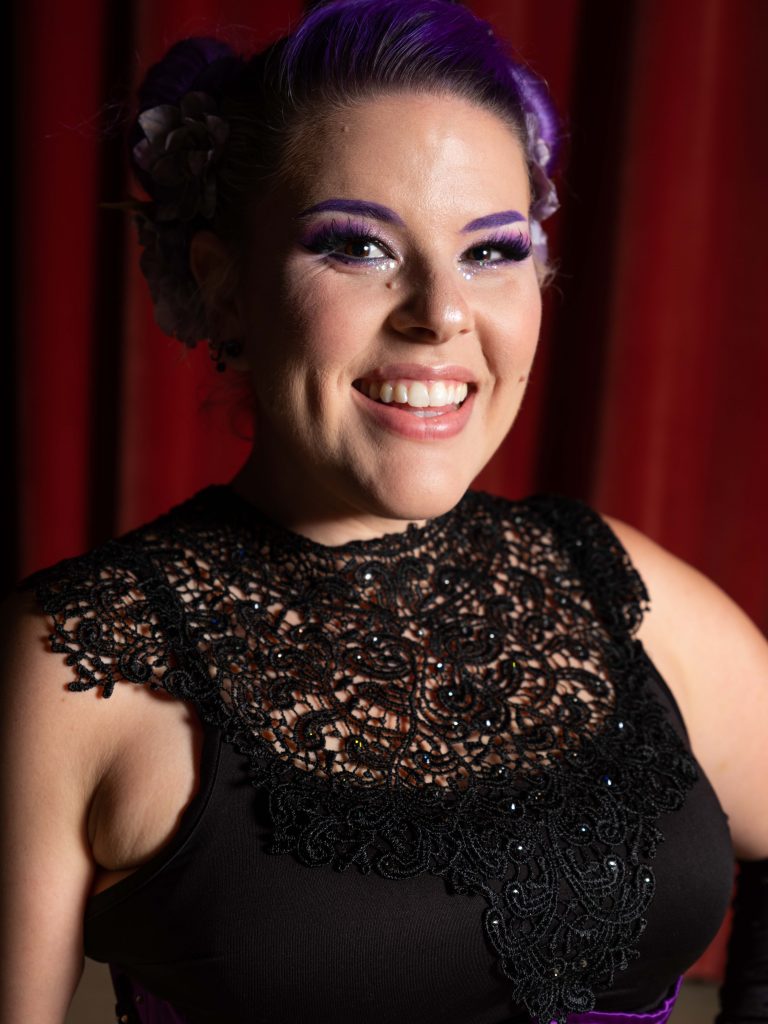 Steel your hearts and behold Award Winning Artist, Circus Sweetheart, Damsel of Danger, Strong Woman,
Krystal Younglove The Indestructible Lady.
Presenting classic Sideshow performances to strike to your very core, high flying aerial acrobatics to dazzle you, fire manipulations to amaze your eyes and mind! Krystal Younglove will have you gasping in amazement, covering your eyes, and laughing out loud – all in the same show!

Krystal's rise to fame began at Bullard TALENT, where she landed the lead role of the Blue Bird in the kindergarten Christmas play. Despite the production's humble budget, Krystal's performance was nothing short of Oscar-worthy.
By the ripe old age of 8, Krystal had already graced the stage of the Big Fresno Fair as a dancing California Raisin. The coveted role of a lifetime. Krystal's performance left audiences wondering if they were watching a seasoned veteran or a mere child. Having conquered the California Raisin scene, decided to take a break and indulge in some soul-searching. She realized that there was more to theater than just being in the spotlight. So, she took it upon herself to learn the art of set-building and even dabbled in tech crew work. Because let's face it, what's a show without some good ol' fashioned manual labor?

Krystal's passion for theater, arts, and movement led her down a new path when she was introduced to the world of fire dancing and circus. Having dabbled in many skillsets, she still found herself drawn to the vintage arts and the days of yore. The sound of broken glass tinkling under bare feet lured her into the Sideshow world. And so, her stage show continues to captivate audiences in venues across the globe to this very day.
During lock down, Krystal spent time reflecting on the direction of her career and refocus her goals moving forward. One of her long time goals has been participating in more LGBTQ+ events as a role model for advocacy and inclusion. Krystal Younglove and Nova Nyx are recipients of People's Pride Award 2021 for their performance of "Start Wearing Purple".
Due to her contributions and active presence in the Bizarre Magic community, she was honored with the prestigious Andruzzi Award: Carter at the 2022 Poe's Magic Conference.
Krystal is a Nationally debuted act, soon to be International , her spectacle of a show is slightly goofy, mostly whimsical, majestically awkward, and definitely absurd. But at the end of the day, she just wants people to feel inspired to "do the things".
York: Crafted
I was invited to present for York: Crafted, Volume 13. York crafted is a Pecha Kucha 20×20 slide presentation. You can see my presentation here, Krystal 101. With Pictures!
York County Pride 2021