About Krystal Younglove
About Krystal Younglove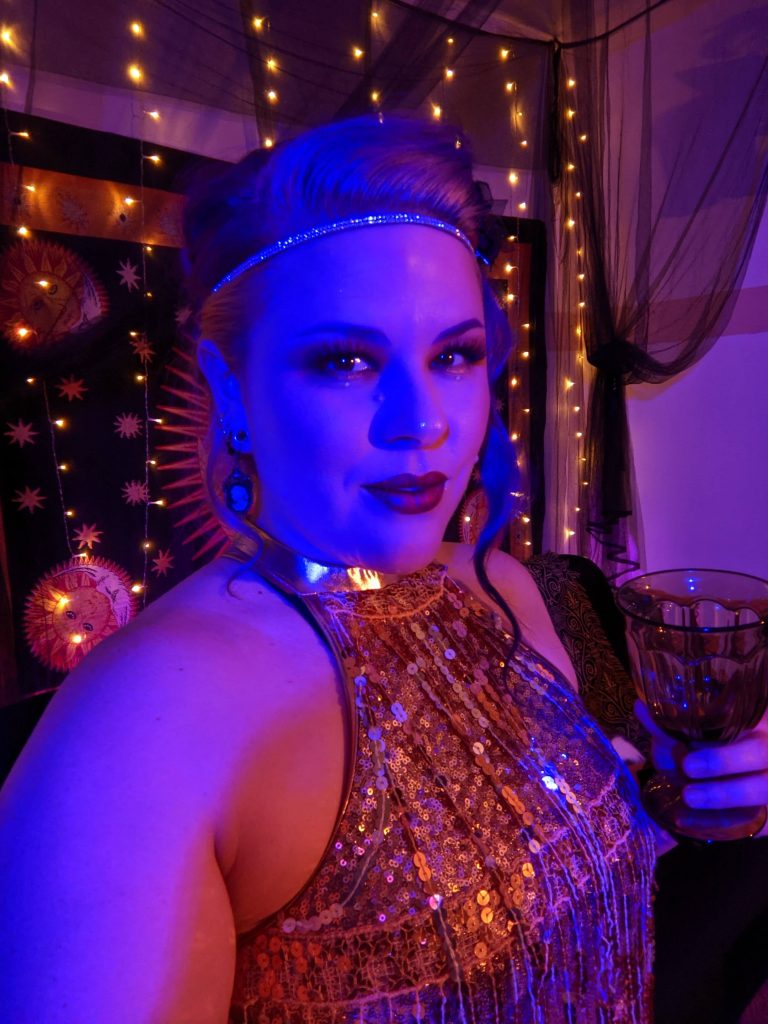 Steel your hearts and behold Award Winning Artist, Circus Sweetheart, Damsel of Danger, Strong Woman,
Krystal Younglove The Indestructible Lady.
Presenting classic Sideshow performances to strike to your very core, high flying aerial acrobatics to dazzle you, fire manipulations to amaze your eyes and mind! Krystal Younglove will have you gasping in amazement, covering your eyes, and laughing out loud – all in the same show!
During the 2020-21 season, Krystal rebuilt her acts to cater to virtual events, rewrote her curriculum to practice socially distanced teaching, and pushed to be fully vaccinated in order to safely continue creating and performing.
In lock down, Krystal spent time reflecting on the direction of her career and refocus her goals moving forward. One of her long time goals has been participating in more LGBTQ+ events as a role model for advocacy and inclusion. As of this year, Krystal Younglove and Nova Nyx are recipients of People's Pride Award 2021 for their performance of "Start Wearing Purple".
Krystal has been performing for most of her life, the last few years have been dedicated to York since moving to the city in 2017. She has taken part in many local events including YorkFest, JCC events, First Friday, York Pride, York Fringe, and many more.
Krystal has a slightly goofy, mostly whimsical, definitely absurd take on performances. She is a National Act, having performed on the west coast, up and down the east coast, and in the south.
York: Crafted
I was invited to present for York: Crafted, Volume 13. York crafted is a Pecha Kucha 20×20 slide presentation. You can see my presentation here, Krystal 101. With Pictures!
York County Pride 2021